Prototype A model
The beginnings of a circle.


Prototype B model
The First under Supports. It made the circle a little odd


Prototype C model
First Chevron Experiment. Better supports for Inner ring


Prototype D model
Improved Chevrons and a third layer on the outer Ring. New understructure makes her more round.


Prototype E model
The gate with a paper glued to the inner track. Under supports re arranged for better support. Lookin Good.


Prototype F model
A Complete gate. all 9 Chevrons, although being the prototype I have not made it one color.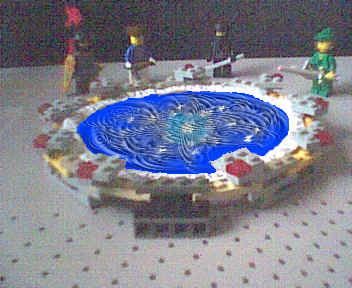 Prototype with active Event Horizon